Mediterranean With a Twist
Falafel Platter
A dash of spices, a sprig of parsley, a clove of garlic, a stalk of this and a bunch of that, and you get the most flavorful falafels ever made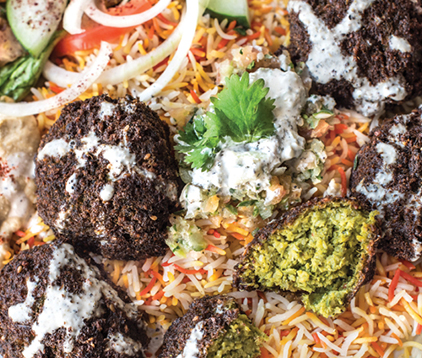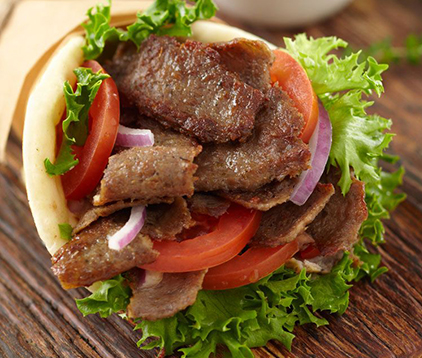 Gyro Wrap
We grill our gyros slices in such a way that they stay moist throughout while still retaining their crispy exterior. This aromatic meat is coupled with a hot, buttery soft Greek pita and creamy tzatziki, to get you an exposure to flavors that will make your taste buds thank you for coming to Falafel Corner.
Chicken Platter
This healthy, lean chicken breast meat has been infused with flavors that will have your taste buds jumping for joy and begging for more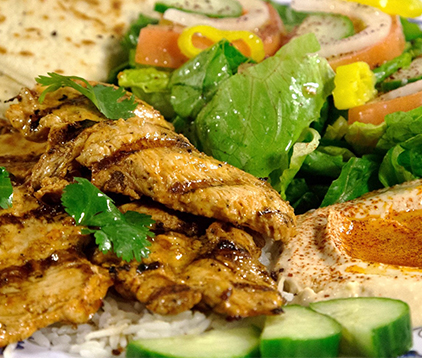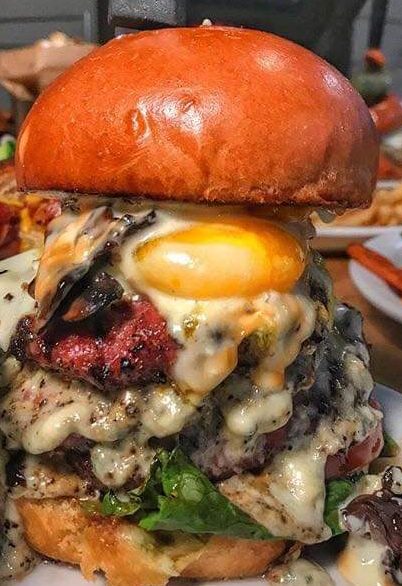 Badmash (Gangster) Burger
When you plunge your teeth into two juicy patties, then you will realize the bounty of the flavors that this unique burger possesses: 2 patties, 3 sauces, 2 cheeses, beef bacon, grilled in butter Brioche buns, fried egg, sauteed onions and mushrooms (optional). With the added onions, tomato, lettuce, and pickles, you'll have a truly amazing burger experience.